Interested in reading about traveling in India? This is the place for you. We'd love to have you in our readership. You'll find here interesting travel tips, travel deals and, inspiration for your daily life.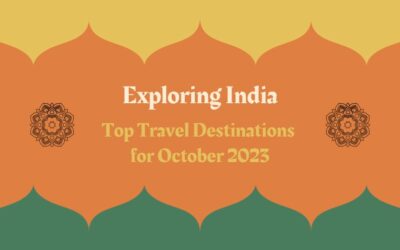 Exploring India: Top Travel Destinations for October 2023As October approaches, India dons a vibrant tapestry of colors and culture, making it an ideal time to embark on a memorable holiday adventure. With the monsoon showers receding, the weather becomes pleasant,...
read more
Exclusive Offer
Hurry up for the best travel experiences and Get Up to 10% off on your first trip!!!